Seven Locks near Lyneham
Seven Locks is the longest flight of locks on the Wilts & Berks Canal.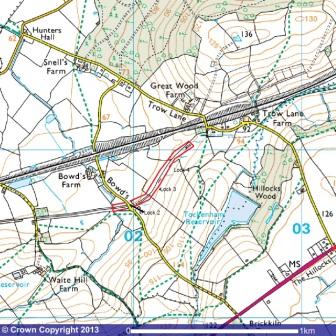 The next project here will be to fully restore Locks 2,3 & 4 and the interconnecting pounds.
The lock chambers at Locks 3 and 4 have already been completed.
Lock 3
The Wilts & Berks Canal Trust own this site .
Please note there is no public access beyond Lock 5 (currently derelict)
By permission of the landowner you may walk along the towpath past the derelict Lock 1 and on to Sodom Lane
If you have any views about this project  please email: This email address is being protected from spambots. You need JavaScript enabled to view it.